Trick to remember tribes in India
This post will give you list of tribes in India. In addition, it will also provide you trick to remember tribes in India to help you memorize them.
Trick to remember tribes in India
1. Andhra Pradesh:Andh, Sadhu Andh, Bhagata, Bhil, Chenchus, Gadabas, Gond, Goundu, Jatapus, Kammara, Kattunayakan, Kolawar, Kolam, Konda, Manna Dhora, Pradhan, Rona, Savaras, Dabba Yerukula, Nakkala, Dhulia, Thoti, Sugalis.
 Trick to remember:Andhere Pradesh mein ek Nayak ki jaroorat hai. Jackie Chen(chenchus)Nayak(Kattunayakan) hai. Wo ek village se Sugandha(sugalis) ko Kundi (konda) todkar horse pe Savari kar k Bhaga(Bhagata) le gya to Village k Pradhan ne War(kolwar) shuru kar di kyuki Jackie Chen dusri Jati (Jatapus) k hai. Raste mein Jackie Chen ko ek Andha SadhuDhoti (Thoti) pehne hue Dhul (dhulia) mein gira hua milta hai. Andhe Sadhu ki kamar(Kammara) mein dard tha jiski wajah se wo RONe (Rona) laga. Jackie Chen ne apne DABBe (Dabba Yerukula) mein se  Bhel Nikal( Bhil, Nakkal) kar Sadhu ko  khane ko di. Badle mein Sadhu ne Jackie Chen ko ek Kalam (Kolam) gift ki aur Mann(Manna Dhora) mein dhanyawad dia aur GOD(Gond, Goundu) ki blessing di.

2. Arunachal Pradesh:Apatanis, Abor, Dafla, Galong, Momba, Sherkdukpen, Shingpho.
Shahrukh ki patni  (Apatani) Arunachal Pradesh gayi h. Waha wo Bore (Abor) ho rahi hai  to Mumbai(Momba) se Shahrukh(Sherkdukpen) apni Patni (patani) k liye ek long (Galong) gana  Phone pe Sing(Shinhgpho) karta hai and Dafli(Dafla) bajata hai.

3. Assam:Chakma, Chutia, Dimasa, Hajong, Garos, Gangte, Khasis
Assam mein Gora (Garo) Gangster(Gangte) Choti (Chutia) rakhta hai. Wo sabko Chakma dekar ek Hare bhare Jungle(Hajong) mein Khas (Khas) jagah chhupa hai.

4. Bihar:Asur, Baiga, Birhor, Birjia, Chero, Gond, Parhaia, Santhals, Savar
Bahar(Bihar) mat jao Bahar Asur hai. Bag (Baiga) leke bacche Parhai(Parhaia) karne school ja rahe the to unhe Asuro ne Charo(Chero) taraf se gher lia. Tab God(Gond) ne Veer(Birhor, Birjia) Santo(Santhals) ko unhe bachane k liye bheja.
Trick to remember tribes in India

5. Chhattisgarh:
Agaria, Bhaina, Bhattra, Biar, Khond, Mawasi, Nagasia
Chhattisgarh mein Chhattis kund(Khond) hai jinme Nag(Nagasia) rehte hai. Agar(agaria) koi Maweshi (Mawasi) Kund ke Bhitar(bhattra) jata hai to wo Bahar (Biar) nahi ata.

6. Goa: Dhobia, Dubia, Naikda, Siddi, Varli
Goa mein Samudra mein Dubki(dubia) lagane k baad Vardi (varli) gandi ho gayi to Vardi Dhobi ko de di. Iske baad Siddhi Vinayak k darshan karne k liye Mumbai chale gaye.

7. Gujarat: Barda, Bamcha, Bhil, Charan, Dhodia, Gamta, Paradhi, Patelia
Gujarat mein Vallabh Bhai Patel(Patelia) ji ka Janm hua. Patel ji ne Gomata(Gamta) k CharanDhoDiye(Dhodia). Uske baad Barah(barda) Baccho(bamcha) ko Bhel(Bhil) baant kar unhe paradhai(Paradhi) karne ka liye school bhej dia.
8. Himachal Pradesh:
Gaddis, Gujjars, Khas, Lamba, Lahaulas, Pangwala, Swangla.
Himachal mein barf padti hai. Thand se bachne k liye Saag(Swangla), Gajar (gujjar) and Lahsun (Lahaulas) ka soup peena chahiye nahi to Khasi(Khas) lag jayegi. Bahar thand hai isliye jada Panga(Pangwala) ni lena chahiye aur kamre mein Gaddi (Gaddis) mein Lamb (Lamba) ke wool ki kambal k andar rehna chahiye.
9. Jammu & Kashmir:
Bakarwal, Balti, Beda, Gaddi, Garra, Mon, Purigpa, Sippi.
Jammu & Kashmir mein bahut bakriya(Bakaral) hai. Monday(Mon) ko Sipahi(Sippi) Gadi (Gaddi)mein ek Badi(Beda) Balti (Balti) mein Puri(Purigpa) bhar k le ja raha hai. Lekin raste mein Bakriyo ne rasta jam kar dia. Rasta se bakriyo ko hatane ke liye Sipahi ne thodi Puri bakriyo k aage Gira(Garra) di.

10. Jharkhand:
Birhor, Bhumij, Gond, Kharia, Munda, Santhal, Savar.
Jharkhand ki Bhumi (Bhumij) mein Jungle hai. Iss Bhumi ki Khairiyat (Kharia) k liye God(Gond) ne ek Veer(Birhor) Munda (Munda) bheja hai jo horse ki Savari(Savar) karta hai aur jiske pass Santo(Santhal) ki blessings hai.
11. Karnataka:
Adiyan, Barda, Bhil, Gond, Iruliga, Koraga, Patelia, Yerava.
Karnataka mein Natak chal raha. Isme Aruna Irani(Iruliga) and Amisha Patel(Patelia) acting kar rahi hai. Movie mein Aruna and Amisha apne Yaaro (Yerava) k sath mil kar God(Gond) ki pooja karti hai and sab Gundo ki Haddiyan(Adiyan) todti hai. Iss movie k liye dono ko Barah (Barda) Crore (Koraga) rupees mile hai.
Trick to remember tribes in India
12. Madhya Pradesh:
Baiga, Bhil, Bharia, Birhor, Gond, Katkari, Kharia, Khond, Kol, Muria
Madhya Pradesh k madhya mein Coal(Kol) ki khadaan hai. Jungle ko Katkar (Katkari) and Khadaan Khod (khond) kar mafia log Coal chura rahe hai. Jungle and Khadaan ki Khairiat (Kharia) k liye God (gond) ek Veer (Birhor) ko ek Bhaari(Bharia) Bag(Baiga) k sath bhejte hai. Bag mein Bhel(bhil) and Muri(Muria) hai.
13. Maharashtra:
Bhaina, Bhunjia, Dhodia, Katkari, Khond, Rathawa, Warlis
Maharashtra mein Bhai (bhaina) sabko kat(katkari) raha hai aur unhe zameen Khod(khond) kar dafna raha hai. Bhai ka Bhanja (Bhunjia) jo Bhai ka Waris(warlis) hai, Rath(Rathawa) mein baithkar ata hai. Rath se utar ker wo Bhai k pair Dhota (dhodia)hai.
14. Manipur:
Aimol, Angami, Chiru, Kuki, Maram, Monsang, Paite, Purum, Thadou
Manipur mein Money (Monsang) hai. Money hai to sab apke sang hai.Money wale log Pure Rum(purum) peet hai. Pure Rum (purum) mein agar Thoda (thadou) Amul (Aimol) milk mila k piyoge to ye saare Ang (Angami) kharab kar dega and Pait(*stomach)(Paite) ko Chir (chiru) dega jisse insaan Mar (maram) sakta hai.
15. Meghalaya:
Chakma, Garo, Hajong, Jaintia, Khasi, Lakher, Pawai, Raba.
Megha means Badal or cloud. India mein Badal hamesh Chakma(Chakma) dete hai, garajkar nahi baraste. Is liye a Gora (Garo) Jain(jaintia) ek Hare Jungle(Hajon) mein apne charo taraf Lakeer(Lakher) kheenchkar ek Paw(Pawai) par khada hokar Rab(Raba) se barish k liye ek Khas (Khasi) karta hai.
16. Mizoram:
Chakma, Dimasa, Khasi, Lakher, Pawai, Raba, Synteng.
Mizoram mein chor ne Dimag (Dimasa) lagaya and Moze (Socks) mein Rum Chhupa k sabko Chakma(chakma) de dia. Rum pi kar chor ne apni Khasi (Khasi) theek ki. Phir usne apne Paw (Pawai) se Lakeer (Lakher) kheechi and uske andar baithkar apne Rab (Raba) ka naam liya and Satsang(Synteng) karne laga.
17. Nagaland:
Angami, Garo, Kachari, Kulki, Mikir, Nagas, Sema
Nagaland mein Seema (Sema) rehti hai. Seema ka rang Gora (Garo) hai. Seema k ghar k bahar Kachra (Kachari) hai. Kachre mein Makri (Mikir) and Nag (Naga) hai. Agar Makri and Nag ne kaat liya to body k Ang (angami) kharab ho jaenge.
18. Odisha:
Gadaba, Ghara, Kharia, Khond, Matya, Oraons, Rajuar, Santhal.
Odisha mein bahut se mandir hai. Gaddha (Gadaba) Khod (Khond) kar usmein se Mitti (Matya) nikalte hai jisse Mandir and Jagannath ki murti banayi jati hai. Iss murti ko Rath yatra k din nikalte hai. Odisha mein sabki Khairiat (Kharia) ke liye Rath Yatra nikalte hai. Iss rath yatra mein Raja (Rajuar), Sant (Santhal), Auratein (Oraon) sabhi hissa lete hai. Sabhi Ghar (Ghara) mein TV par iska prasaran hota hai.
19. Rajasthan:
Bhils, Damaria, Dhanka, Meena, Patelia, Sahariya.
Rajasthan mein Rajao ke bahut sare forts hai. Fort mein Raja bahut sara Dhan (Dhanka) rakhte the. Ameesha Patel (Patelia) apni Saheli (sahariya) Meena(meena) Kumari ke sath fort ghum rahi hai. Ameesha ke hath mein Bhel (bhil) hai and Meena ke hath mein ek Damru (Damaria).
20. Sikkim:
Bhutia, Khas, Lepcha.
Sikkim mein ek Khas (Khas) Bhootia (Bhutia) sikka hai. Uss Sikke ko jo chhuta hai usse Bhoot Lipat (Lepcha) jata hai.
Trick to remember tribes in India
21. Tamil Nadu:
Adiyan, Arandan, Eravallan, Irular, Kadar, Kanikar, Kotas, Todas.
Tamil Nadu main Tamil Movies dekhte hai. Tamil movies ka villain ek ankh se Kana (Kanikar) hai. Wo kisi ki Kadar (Kadar) nahi karta. Hero Ek Belan and ek Ruler (Irular) se Villain (Eravallan) ko Kut(Kota) kar uski Haddiyan (Adiyan) Tod (toda) deta hai.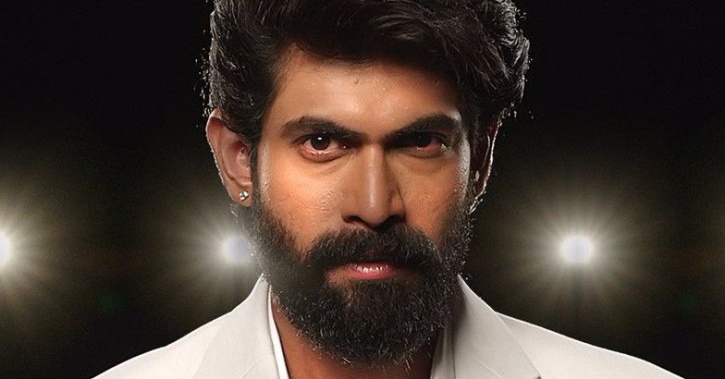 22. Uttarakhand:
Bhota, Buksa, Jannsari, Khas, Raji, Tharu.
Uttarakhand mein Uttar disha mein Thori (Tharu) dur ek Khas (Khas) type ka Baksa (Buksa) rakha hua hai. Uss Bakse mein ek Raja (Raji) ka Bhoot(Bhota) hai. Jo uss bakse ko kholega Bhoot uski Jaan (Jannsari ) le lega.
23. Tripura:
Bhil, Bhutia, Chaimal, Chakma, Halam, Khasi, Lushai, Mizel, Namte.
Tripura mein ek Khas (Khasi) Trishul hai jiske niche ek Bhootia (Bhutia) Hall (Halam) hai jisme sabko Chakma (Chakma) dekar Missile (Mizel) chhupai hai. Uss hall mein baithkar Luv Kush (Lushai) Ram ka Naam (Namte) lete hai and Bhel (Bhil) aur Chai (Chaimal) lete hai.
24. Uttar Pradesh:
Bhotia, Buksa, Jannsari, Raji, Tharu.
Same as Uttarakhand.
25. West Bengal:
Asur, Khond, Hajong, Ho, Parhaiya, Rabha, Santhal, Savar.
West Bengal Mein Bengalis ka Home (Ho) hai. Hare Jungle mein ek School hai jaha Bacche Parhai (Parhaiya) karne jate hai. Raste mein Baccho ko Asur (Asur) 
For more such tricks check the link.